Low Cost = Poor Design = Product Disappointment
In July of 2010, we purchased a Whirlpool Gold Refrigerator, Range, Dishwasher. Whirlpool was highly rated….so that was our choice. Within a year the refrigerator was replaced due to a malfunctioning freezer. A  few weeks ago….I found a small rubber part (below)….called a friction sleeve on the floor near the disfwasher.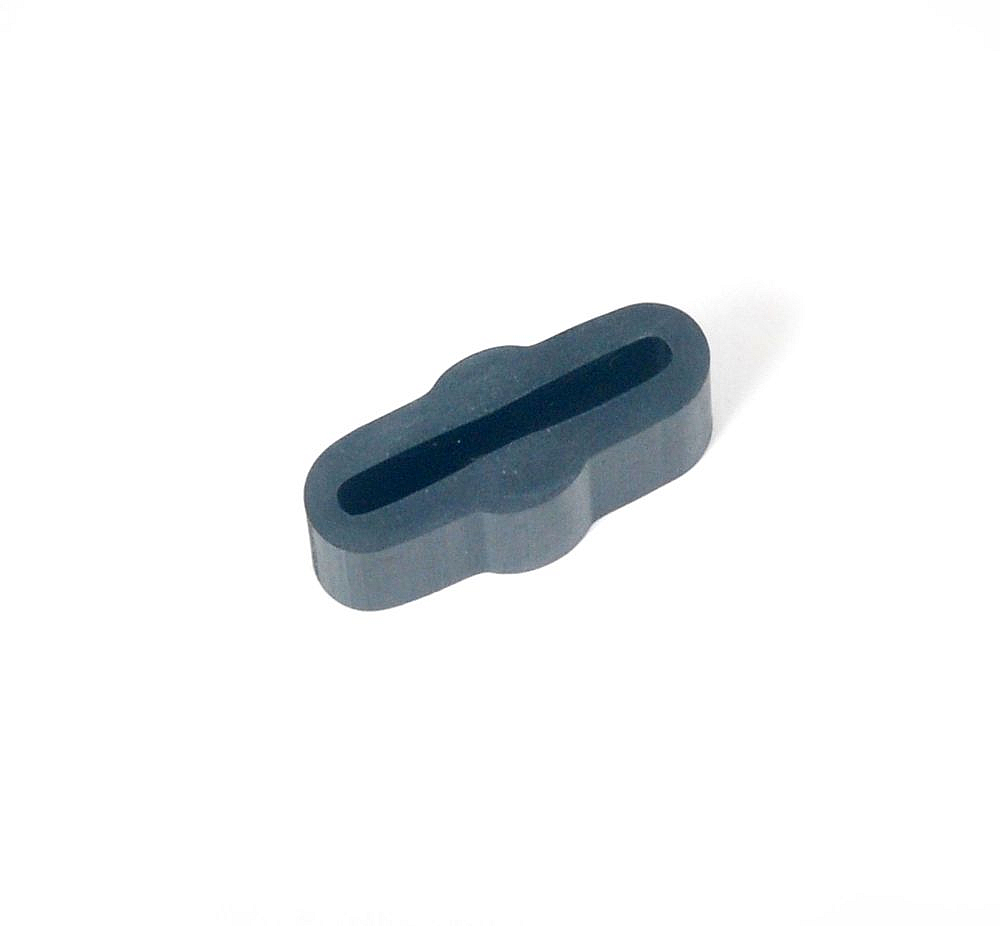 Why should this part fail within 2 1/2 years? This part costs perhaps $.50 if that to make. Of course, a new friction sleeve is $4.20. None-the-less buy the parts and ask a good friend to help replace it. Normally not a difficult job. Moving the dishwasher from the cabinet requires raising the adjusting screws (below) on both sides of the dishwasher….left screw easily adjusted upwards….right screw won't budge. After removing the black plastic floor guide (forcefully) we were able to again forcefully get the right adjusting screw up and allow clearance to bring the diswasher forward  Note: the adjusting screw cost maybe a $1 to make and sells for $12.98. 
After examining the mechanism where the friction sleeve is located, we found the left side sleeve beginning to fail. Fortunately, I bought two sleeves and we replaced both. We also found that a thread was damaged on the adjusting sctew….thus preventing it from threading in a bracket (using an old trick, applying some petroleum jelly….eased the thread).
The first issue: The friction sleeves failed within 2 1/2 years.  It seems a design and cost issue. Are these sleeves made of the correct material or simply a poor design?. The leveling screw was either misthreaded at the factory or incorrectly manufactured.
The second issue:  A good friend has the skills (and tools) to help fix the problem. If not….easily a very expensive service call to replace an incorrectly designed/low-cost part. 
Next: Design Problem-Part 2: Replacing a light bulb in the Whirlpool refrigerator.